Everybody seems to be invested in the physical world. Three questions:
Question 1: Does the physical world exist?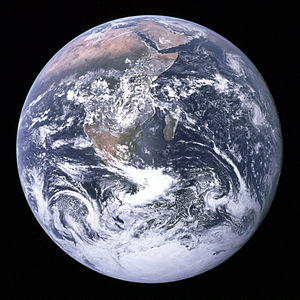 Seems like an easy question to answer. Of course the physical world exists, we interact with it every day. What could be more real than tastable, touchable physicality?
Question 2: What are the reasons for belief in a physical world?
So, if asked the question, "Why do you believe in physical reality?", one would quickly respond, "Because I can see it, touch it, smell it, and I interact with it all the time."
Here's the potential problem with that: It's pretentious. In fact, all of the above propositions are completely unknowable. Here's why:
Your physical senses can never know the objective cause of the experiences you have. You might say, "I am feeling a desk right now", but that is inaccurate. You have the experience of feeling a desk. What was the cause of that experience? You merely assume that your experience of a desk was caused by a physical desk. This does not have to be the case.
Think, for example, about your dreams. Surely your experience of reality in a dream is not caused by corresponding objective physical reality. If you ever have flying-dreams, you know that your experience of flying is not actually due to you flying; it is merely a sensory experience.
So, how can you ever get outside your senses to see whether or not your experience is actually an accurate reflection of physical reality? You can't. While you might be utterly convinced that the desk you feel actually exists, all of your beliefs rest on your subjective experiences. It might be no different than somebody within a dream insisting they are flying, because they keep having the convincing sensation that they are flying.
Question 3: Should we abandon belief in physical reality?
If we can never know whether or not the physical world actually exists, and, in fact, the only justification for our belief in a physical world is circular, should we get rid of such a belief altogether?
It's a tough question, but here's my suggestion: don't base any fundamental beliefs on the existence of the physical world. You can never have certainty that it exists. Keep your beliefs about the external world practical, and don't try to conclude anything important about it.