If you value finding truth, you should be concerned with the methodology of thinking. There are common pitfalls and fallacies which are easy to be deceived by, and, in order to properly avoid deception, you should be actively searching for them. One of the most common errors, if not the most common, is the methodological error of faith. This is a further explanation of what I touched on earlier.
To be clear, I am not attacking any specific beliefs, or conclusions, held by anyone of any stripe. This post is an explanation of why the methodology of faith is wrong. Any conclusions arrived at by an untrustworthy methodology should be immediately doubted, even if you feel very strongly that they are true. This means that your beliefs might be true (about Allah, Jesus, atheism, etc.), but if your method of reasoning is not sound, that is what takes precedence over any ultimate conclusion. With a proper method of reasoning, you can trust your conclusions, regardless of what they are; it is not the other way around.
You can arrive at truth by pinning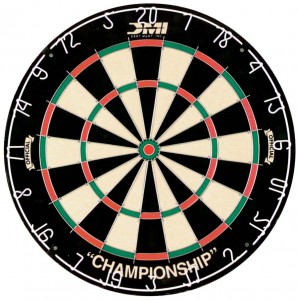 statements up to a dartboard and throwing at dart at them. Just believe whichever one the dart lands on. It might be true. However, if you value finding truth which you are justified in believing, I wouldn't trust this methodology, as it can lead to inaccurate beliefs too easily. We should be a bit more cautious.
OK, the definition that I am going to be using for "faith" is the following: belief with an absence of proper reasons to believe. Notice this definition uses the word "reasons", not "evidence" or "proof". This is important, and I will write later about why "evidence" and "proof" are usually silly words that do not carry the weight which people want them to carry. Also, notice the word "proper" reasons. This is where most people go awry.
-Some common fallacies-
For example, I could have the following "reasons" to believe that the Bible is infallible divine revelation:
A: The Bible is God's word; therefore, it must be true.
B: My parents believe it is true, and they wouldn't lie to me.
C: It has greatly influenced people's lives for thousands of years, or, it has been believed by a huge amount of people throughout history; therefore, it must be true.
D: I have two feet; therefore, the Bible must be true.
All of these are reasons, but are they proper reasons? Let's briefly look at them.
A: This is a classic case of circular reasoning, seen most often with religious people defending the accuracy of their holy book. The justification for the belief is found within the belief itself. This is logically (structurally) no different from claiming, "Betty is the most popular girl in in the world. I know this because she is the most popular girl in the world." This is nothing more than an assertion. Granted, if it is truly the case that Betty is the most popular girl in the world (or that the Bible is infallible), your belief is accurate. However, given the reasons put forward for believing in Betty's popularity, you are not justified in thinking this is true.
B: This is another unfortunately common mistake, especially in younger folks. This is very similar to the logical fallacy called an "argument from authority". Person X believes proposition Y to be true, therefore proposition Y is true. This absolutely does not follow. Granted, you might trust person X, but that doesn't make the logical mistake less deceptive. The accuracy of any given belief has no logical relation whatsoever to a possessor of that belief. Proposition Y is either true or false, regardless of who believes it to be so.
C: Don't be deceived; this sounds like perhaps a somewhat-justified reason. It isn't. The belief in question is the following: the Bible is infallible divine revelation. The reason given to belief has to do with a proposition's influence on other people's lives, or the popularity of that belief. This is a logical fallacy. Whether or not a belief is true has nothing to do with whether or not a lot of people hold that belief, or are influenced by it, similar to reason B. Extremely bad ideas have been influential and popular throughout history, from economics and science, to ethics and morality. Other people's gullibility is no grand measure of accuracy.
D: The reason I add this to the list of reasons is to drive home the point of the necessity of proper reasons. This example is a non-sequitur; the belief does not follow at all from the reason. However, it still earns the title of a "reason", if an extremely poor, unrelated one.
-The real methodology of faith-
So, specifically related to the mental procedure of "faith", I will re-ask the question that I asked in this post:
"Do you make sense of something before you believe it, or do you believe something then try to make sense of it?"
This cuts to the core of faith. Does "sense" come first, or only after belief? Let's say faith comes first. You must believe something, without proper reason, before you can make sense of anything. OK, let's ask the next logical question: Then what should I believe?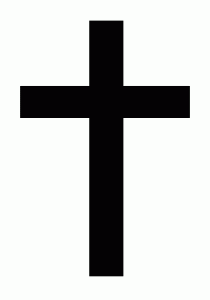 Oh boy is this a tricky question. Let's say a pastor answers you, "You should believe in Christianity first. Put your faith there, then use reason afterwards." What would happen if you asked back, "But… why Christianity?"
How could a consistent person of faith answer you? What reasons could they give? Uh oh, could they give any reasons at all? Literally, any?
(Now, I am not saying that religions do not have various reasons to believe in them, but this stands in stark contrast to their espousal of faith. Reasons are secondary, right?)
If the pastor answers you with a reason, even if it is a good one, he has admitted an ultimate defeat of the methodology of faith. By saying to you, "Christianity has been the most influential religion of the past 2000 years, therefore…" or, "Jesus Christ was a true historical figure. We know this because of records in various places. The reliability of the Bible is sound because…", the pastor has acknowledged the primacy of reasons over faith. Now, there's nothing wrong with this, at all, except that "faith" is the foundation for virtually all religions around the world. The religious will simultaneously argue that you should have faith, while arguing that you should have faith in their religion for various reasons. This is hypocritical and confused.
-And furthermore-
Let's briefly revisit the question, "Why Christianity?"
There is more to that question that meets the eye. What are the presuppositions behind that question? What are we really asking? Aren't we actually asking the following (if some phrases are unspoken):
"What are the reasons that I should believe in Christianity as opposed to other beliefs?"
The consistent practitioner of faith must respond,
"No reasons. Truly, categorically speaking, no reasons whatsoever."
Now, let's explore what a "not-reason" for belief looks like.
You must not arrogantly force arguments for religion to your standard of what is true or false. This shows your devotion to God and your lack of troublesome pride. You must not try to "make sense" of "reasons" to believe; you must literally believe in the face of the purest absence of reasons. All of the following illustrate such a methodology (Not pejoratively. Don't take offense. I am just adding varying words to the structure of this argument.):
A: I believe that Zeus is God for no reason.
B: I believe horses control the weather because I am humble enough to not use my reason.
C: I believe chocolate is my savior because I think noon is in the middle of the day.
D: I believe Islam is correct even though every rational argument suggests otherwise.
E: I believe plastic leads to eternal life because bibble-doobie-plapla.
Again, I am not attacking the conclusions of these arguments, just the methodology. It might be the case that plastic leads to eternal life. But I won't believe this given the somewhat-poor reasons put forward. There are only a few more things to say.
To those who still defend faith: you must admit that throwing darts at a dartboard and believing whatever is hit by a dart is as equally as "reasonable" as "having faith". After all, perhaps God was guiding the dart, so that you would arrive at the right conclusion. It is absolutely reduced to chance, coupled with a hope that God has somehow guided this chance for the sake of your soul. (Never mind that there are a lot more beliefs that can be believed by this methodology than would fit on a dartboard or two: a much, much bigger pool of possible truths.)
Now, you might be OK with this if you admit the following: truth must not be the first priority. Perhaps it is comfort or devotion, maybe "love" or something, but it is most certainly not the pursuit of truth. The admission of this is important for anyone of faith. When your rational brain feels so overwhelmingly compelled to doubt your beliefs if they are based on a shaky methodology, just shrug it off and tune it out because truth matters not. Your beliefs almost certainly are based on who told you to "believe this" first. Most likely your parents or family. But this is OK. I won't make a case for why you should pursue truth. Perhaps it is something each individual has to deal with on their own.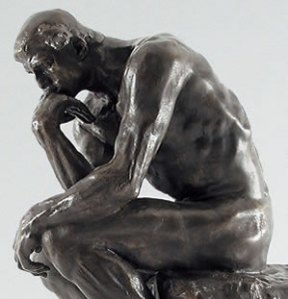 To those who have concluded, "Fine, reasons first", there are a few more things to say. First, it is wise to reject or doubt every single conclusion that you hold that is based off of a faulty methodology. After that, you must only believe things which you have proper reason to believe. This means that, if you've lived your life based on faith, and you've recently discovered that faith is a poor methodology, you must give up your faith entirely and devote yourself to reason. Don't be worried about the conclusions that may follow. Worry about your methodology. (What is a proper methodology and proper reason? Start here.)
Even if the beliefs you might end up holding are less comforting than the those believed by faith, you are being honest to yourself. Getting rid of self-deception, for good reasons, is the most liberating thing I have ever experienced. That being said, you might be surprised what conclusions to can come to (in other words, be skeptical of even the popular skeptics). You must always, always defer to proper reasons. It is never "belief first, then make sense of things."
And once you commit yourself to such a worldview, you now are compelled to study things like logic, philosophy, truth and falsehood. Things of great import to how you live your life are now up-in-the-air and need to be resolved. This takes a huge amount of work, but it is unspeakably exciting (progress can actually be made). The whole world literally opens up for a rational analysis. Things do make sense, if you have a proper foundational starting place on which to base your understanding of the world.