As I have written about before, if you want to base your worldview on a solid foundation, you must center your beliefs around logical reasoning. This post is furthering the search for and analysis of certain truths.
(See here and here for two more methods of discovering logical certainty)
There is another wonderful trick to discover whether or not a sentence is necessarily true. When a sentence is necessarily true, its negation is nonsense. I'll explain. Let's take two different sentences which we believe to be true and analyze them: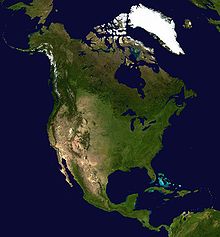 A: There are more people in the U.S.A. than in Canada.
B: There are no married bachelors in the U.S.A. or Canada.
We believe both of these propositions to be true. Ask yourself, do you know that either of these sentences are true? Do you have certainty about either one? Is either one necessarily true? Let's break it down:
Sentence A seems absolutely true. If it were false, it would fly in the face of a lot of different beliefs that we hold. However, when you break it down, why do you believe that there are more people in the U.S.A. than in Canada? Have you personally met everybody who lives in the US and gone up to Canada to meet everyone who lives there too? Well, how many people live in Canada? Why do you believe that? You googled it? Someone told you this number and you believed them? Is it logically possible that everyone who told you was mistaken about the number of people who live in Canada?
(Keep in mind, they haven't met everybody who lives their, either; they were told this is true by somebody else. In fact, nobody on earth has met all Canadians who exist. How pretentious of someone to claim they know the number of inhabitants! In fact, the person who personally punched the numbers in Google or an atlas somewhere has probably not even been to Canada, and has just aggregated all these numbers given by some other person who he doesn't know and will never know. There are a lot of weak links on this chain that we like to cover up with "trust".)
Of course it is logically possible that everybody has been misled and deceived, if highly, highly unlikely. This means sentence A is not necessarily true, and we can't have absolute, 100% certainty about it. (So let's not make the population of Canada a fundamental part of our worldview; we can't know anything about it with certainty.)
Well, what about sentence B? It, too seems absolutely true. But is there a difference? Do you need to have visited Canada to know there are no married bachelors there? If sentence B were false, it would entail a logical contradiction: that somewhere, there is somebody who is both married and not-married at the same time.
Aha! There is the answer. Sentence B is necessarily true, as its negation is nonsensical or contradictory. We don't have to rely on other people's words to know this is true. Here are a couple more examples:
A: There are more pies made per year in Mississippi than in Georgia.
B: You can divide a pie into smaller pieces and end up with a larger pie.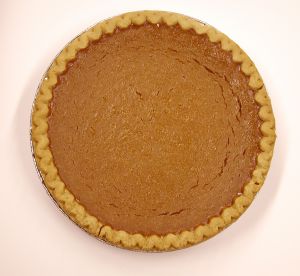 It would make logical sense if A were false: More pies are actually made in Georgia than in Mississippi. No problem. However, it would be nonsensical if B were false. Given the definition of what "divide" means, you can not slice a pie in half and end up with a larger total amount of pie.
A large portion of these necessary truths are economic. This is the methodology to which the Austrian school subscribes. They study the necessary logic of human action.
One more economic example:
You can not increase the total wealth in a system by solely increasing the amount of money in circulation without increasing the amount of non-monetary goods. In other words, there is no social wealth creation when a currency inflates, only a redistribution of wealth at best.
It would be nonsensical to think that, given our definition of wealth, we could print big bills of money and make society richer. If this were true, all we would have to do to become wealthy is add a few 0′s to the bills in circulation, or print off some trillion-dollar bills for everybody, and we are all instantly blindingly wealthy! This is nonsense. "Wealth" has to do with the amount of total goods, not total currency.
(Keep in mind, this has all kinds of practical implications. Governments around the world are printing fantastic amounts of money off of their printing presses as you read this. Perhaps we should doubt that this will do any good in the long run? Perhaps we shouldn't  believe nonsense?)
Indeed, you can also apply this methodology backwards. If any sentence implies a logical contradiction, the negation of that sentence must be true, because all contradictions must be necessarily false. For example, modern physicalists are now arguing (for various reasons) that the "self" does not actually exist; it is an illusion. They have entertained the following as being possibly true:
"I don't exist."
Is this possible? There is a necessary presupposition that one makes when uttering this sentence: you must exist. You absolutely can not utter a sentence if you do not exist. Let's add this necessary presupposition to our sentence:
"I exist in order to be able to say this sentence, and I don't exist."
This is a contradiction, which means its negation is true. Therefore, you can know with certainty that the sentence, "It is false that I do not exist." is true!
Absolute truth, just like that.