Can absurd statistical anomalies be explained without a god? We've all heard it: our universe is so complex, so finely tuned, it is statistically impossible for us to exist (let's say, 1 in 10 to the 100th power). Therefore, we conclude that God exists for mathematical reasons.
My intention is to destroy this argument. Don't get me wrong, I believe very strongly that theism is a coherent belief (make sure you read this one until the end), but not for mathematical reasons. I will offer three examples for why this is the case.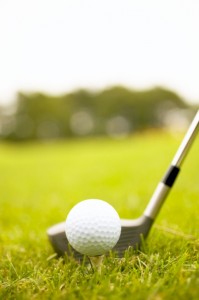 Example 1: Imagine you are on a golf course. In front of you, you have a golf ball, tee, club, and beautiful fairway. You take a swing, knock the ball 350 yards into the fairway (benefit of the doubt), and pat yourself on the back. The golf ball settles just outside the green.
What are the chances that the golf ball would lay on top of the specific blades of grass that it currently rests upon? Very small possibility. What is the mathematical probability of the golf ball interacting with specific molecules along its flight path? Suffice to say, this is an enormous statistical improbability. It would be impossible to predict beforehand. Yet, we do not need a god to explain this. In fact, given the structure, you could call this statistical impossibility necessary, if you know the ball is going to be hit. I don't believe this statistical anomaly is a miracle (though that is impossible to prove). Keep this golf example in mind. I will write later why it is crucial in exposing an inaccuracy in a-theism.
Example 2: The next example is the one that originally blew my mind. Your existence is such a statistical improbability, it is difficult to comprehend.
You came from your parents. Specifically, their loins. Certainly you know this. The human male produces an enormous amount of sperm cells in his lifetime. For the sake of argument, let's say he produces one trillion sperm cells over the course of his life. At birth, a woman has millions of eggs in her body; we will say 1 million for the sake of argument, though I believe it's about double that when she is born.
Your specific genetic makeup is thanks to one sperm and one egg. With just these numbers, we are talking one in a million trillion. But this is not even the beginning of the absurdity. That's just one generation.
Let's go back 5 generations. Your parents are also genetically created from a one in a million trillion chance from their parents. Likewise for their parents. What in the world is the chance that 5 generations ago, the one sperm and one egg would create your great-great-great-grandfather and great-great-great-grandmother, who just so happened to copulate at exactly the right time in order to produce your great-great-grandfather. Try twenty more generations of one in a million trillion.
Not to mention the social factors that go into this equation! Remember that crazy story about how your parents met? What are the chances that of all the people who your mother met in her life, the one person who carries the right genes for your existence was your father. Think of the circumstances that could have been at work around the actual copulation event. Was there a statistical anomaly of a condom breaking? Perhaps there was some incredible coincidence that happened, your parents were about to break up, when something romantic happened and they couldn't resist eachother. Perhaps it was the alcohol, and it just so happened to coincide with the specific sperm and egg that created you.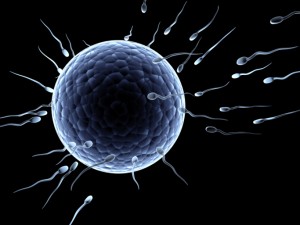 Is your head spinning yet? We're talking one generation. Try going back twenty more. Don't tell me there isn't crazy stories in your family tree, of babies being born that probably shouldn't have. What is the chance that your ancestors back in the Old World would have met up and hooked up under certain social situations to create your great-great-great x 20-grandfather? Then they came over to America and perhaps Native American genes now enter the equation, under who knows what kind of circumstances.
Needless to say: you should not exist. Of all the ridiculously huge statistical improbabilities I can think of, individual human existence tops the list. But again, we do not need to involve a god. In fact, you could almost say with certainty, given the biological structures in place, there will be an individual who exists twenty generations from now with unique genes. We can't predict them specifically, but we can know (with relative certainty) that they will exist, almost necessarily, like the golf example except much more mind-blowing. No miracle is necessary (though, of course, it's possible).
Example 3: I am sure that was convincing, but here is a simple final example. Pick a number between 1 and 1 x 10 to the 100000000000000th power. Got it?
What are the chances that that number would have been picked? Well, 1 in 1 x 10 to the 100000000000000th. That is certainly a statistical impossibility, but it happened, and we don't need a god. In fact, you can expand that data set as large as you want. So, you could pick a number between 1 and a number with as many digits as you can conceive. It will still happen and will still be a necessary statistical impossibility and not a miracle needing a supernatural explanation. This example isn't as flashy as the previous, but it is sound.
The modern atheist argument simply posits that there is an infinite number of universes in existence and simultaneously being created or having been created. With a data set of infinity, statistical anomalies (like our universe, they claim) are absolutely necessary. They would say we must exist, just as the golf ball must land somewhere.
Now, all that being said, I am going to go through this post again at a future date to explain why this atheist argument is incorrect. The important point is to reject an unsound justification for belief in God. Stay tuned. (Update: go here)
(Update #2: to see why I fully reject atheism, go here)